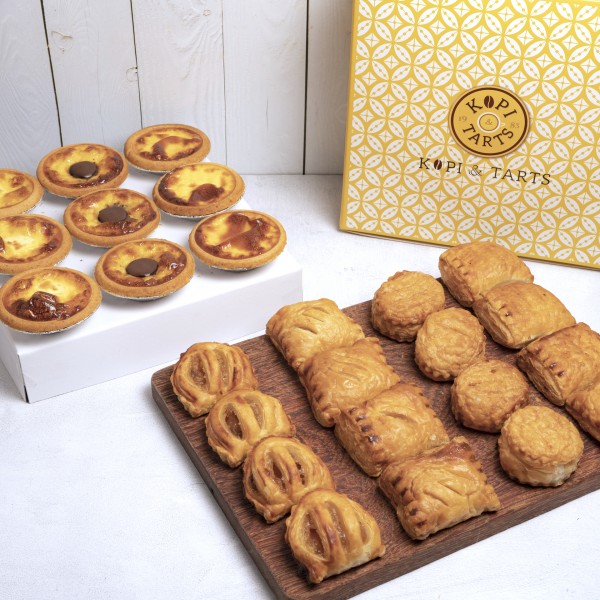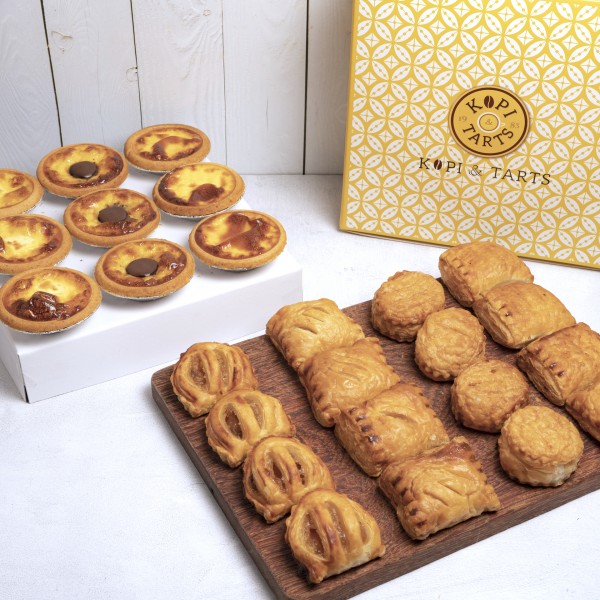 Picnic Set 1
Our Picnic Set is great for small gatherings, meetings and loved ones!
Each Picnic Set 1 includes the following:
- 9 Egg Tarts
- 16 Mini Puffs
Allergen Information
This product does not contain any nuts.

This product is not gluten free.

Do note that our processing facility is NOT a certified nut-free zone, and cross-contamination of ingredients might occur.
RELATED PRODUCTS